8.2 kW SolarEdge Energy Hub DIY Kit - with 20 each, USA Made 410 Watt Jinko Panels - Includes Engineered Electrical Plan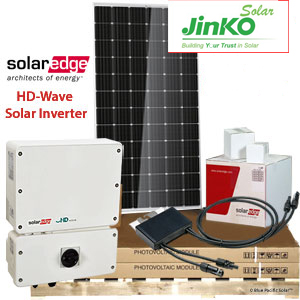 Solar Edge Benefits

The ultimate home energy hub manage charge of PV production, battery storage, backup applications.Simple plug and play installation and commissioning using SetApp, saving installation time and reducing messy wiring. Flexible installation - indoor or outdoor
SolarEdge StoreEdge Jinko Panel Kit Features
20 Each 410 Watt USA Solar Panels
Pure Sign Wave Inverter
8,200 Watts Hourly During Sun Hour
System Smart Phone Monitoring
8.2 kW Houry Energy During Sun Hours
MTTP -Maximum Power Point Tracking
1230 KW Monthly Energy for 5 daily Sun Hours
Hybrid On or Off Grid System
41,000 Daily Watts for 5 Sun Hours
Back Up Power Option
287 kW Weekly
Power Optimization
Panel takes about 22 SF ea. on the roof
Can be easily expanded
422 SF of Roof Space Needed For the Panels
Rapid Shut Down
7,600 Watt Output Inverter
120 - 240 AC Volt Output
What's Included with the Kit - What's on the Truck
P/N SEEH-JK-410-8200 8.2kW SolarEdge with 20 Each Jinko Solar Panels Kit


20 - Jinko 410W Solar Panels Aluminum Frame
20 - SolarEdge Power Optimizers S440
1 - SolarEdge, Store Edge Energy Hub SE7,600 H-US HD-Wave, 1-Ph, Grid Tied Inverter, SetApp Enabled
PV Wire, 10AWG, UL4703 with H4, 600VDC as Required to Edge of Array
20 - Mounting Brackets for optimizers
1 - Multi-Contact MC4 Unlocking Tool
SolarEdge Built In Module-Level Monitoring
SolarEdge Intergrated Ark Fault Protection
SolarEdge Smart Phone Commissioning
SolarEdge Built In Rapid Shutdown
1 Line Drawing; Full Instructive Three-Line Diagram of Entire DC Circuit, as Well as AC Lines to Your Metered Service Entrance.


SolarEdge Solar Panel Kit Pre-Engineered System
The SolarEdge 8.2 kW System Solution w/ Jinko Mono Panels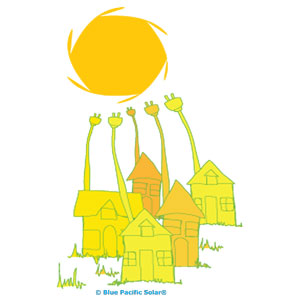 * Production = 1230 kW Per Month ● Assumptions: 410 Watt STC Panel Rating [Factory Rating; No Derate Factors Applied] @ 5 Sun Hours (Average).
SolarEdge Store Edge: A Smart Way to Store Solar Energy
SolarEdge Store Edge is a battery storage system that allows homeowners to store solar energy for use when the sun is not shining. This can help to reduce reliance on the grid and save money on electricity bills.
Store Edge is a modular system, so homeowners can add more batteries as needed. This makes it a scalable solution that can grow with your home's energy needs.
Store Edge is also a smart system. It can be integrated with your solar inverter and home automation system to automatically manage your energy use. This means that Store Edge can automatically switch to battery power when the grid goes down, or when your solar panels are not producing enough energy.
Store Edge is a great way to save money on your electricity bills and make your home more energy-independent. If you are considering installing solar battery storage, Store Edge is a great option to consider.
Benefits of Using SolarEdge Store Edge
Reduce your reliance on the grid
Save money on your electricity bills
Make your home more energy-independent
Increase your home's value
Key Features of SolarEdge Store Edge
Modular design
Smart technology
Reliable and efficient
Cost-effective
If you are looking for a reliable, efficient, and cost-effective way to store solar energy, SolarEdge Store Edge is a great option to consider.
Welcome to the SolarEdge StoreEdge Solar Systems, your one-stop solution for efficient and reliable solar energy management. With our advanced technology and innovative approach, we are revolutionizing the way solar power is harnessed, stored, and utilized.
At SolarEdge StoreEdge, we understand that maximizing self-consumption and energy independence are top priorities for homeowners and businesses alike. That's why we have developed cutting-edge solar systems that integrate seamlessly with energy storage solutions. Our StoreEdge technology enables you to store excess solar energy during the day and use it when you need it most, even during the night or in case of a power outage.
With our StoreEdge Solar Systems, you can enjoy a host of benefits. Firstly, you will significantly reduce your reliance on the grid, leading to substantial savings on your electricity bills. By capturing and storing excess energy, you can maximize self-consumption and minimize the need to draw power from the utility company.
Furthermore, our StoreEdge solution offers exceptional reliability and safety. Equipped with intelligent monitoring and optimization features, our systems ensure optimal performance and proactive maintenance. You can easily monitor your energy production and consumption through our user-friendly interface, allowing you to make informed decisions about your energy usage.
Installation and integration of SolarEdge StoreEdge Solar Systems are hassle-free. Our team of experts will guide you through the process, ensuring a seamless transition to cleaner and more sustainable energy. Whether you are considering a residential or commercial application, our scalable solutions can be customized to meet your specific energy needs.
Moreover, at SolarEdge StoreEdge, we prioritize quality and durability. Our products are built to withstand various weather conditions, providing long-term performance and peace of mind. We take pride in delivering reliable and efficient solar systems that contribute to a greener future for generations to come.
Join the solar energy revolution with SolarEdge StoreEdge Solar Systems and take control of your energy consumption. Embrace a sustainable lifestyle while enjoying the economic and environmental benefits of solar power. Contact us today to learn more about how our advanced solar solutions can transform your energy landscape.
The SolarEdge Store Edge Rate Saver battery option is a way to save money on your electricity bill by using time-of-use (TOU) rates. TOU rates have different prices for electricity depending on the time of day. The Rate Saver battery will charge during off-peak hours when electricity is cheapest, and then discharge during peak hours when electricity is most expensive. This can save you a significant amount of money on your electricity bill.
The Rate Saver battery is compatible with SolarEdge's StorEdge DC-coupled battery storage system. The StorEdge system is a complete battery storage solution that includes the battery, the inverter, and the monitoring system.
To use the Rate Saver battery, you will need to have a TOU rate plan from your utility company. You will also need to have the SolarEdge StorEdge system installed. Once the system is installed, you can configure the Rate Saver battery in the SolarEdge monitoring platform.
The Rate Saver battery is a great way to save money on your electricity bill. If you have a TOU rate plan, the Rate Saver battery can help you take advantage of the lower off-peak rates and save money on your electricity bill.
Home Systems - Pre-Engineered DIY Thin Film Solar Panels Kits & Systems - On-Grid or Off Grid - Hybrid - Wind
DIY Solar Electricity Packages & Kits
Electric Car Charge Stations Ready to Install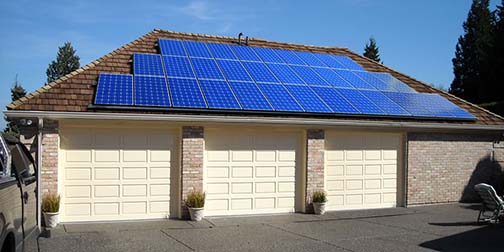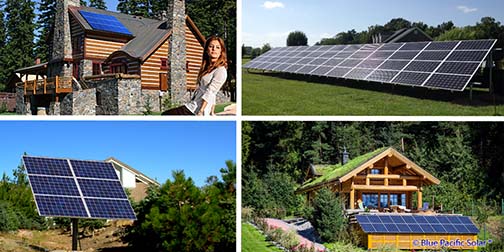 Do-it-Yourself & Save. Skip the markup and save up to 50% from national installers when you buy straight from the source. We can help you with the plans to install a solar system on your home or business. Get tips, advice & custom system design from seasoned experts that have been in the solar industry for years. Installing your mono or solar polycrystalline panels package & still receive the federal tax credits and local incentives.
Grid Tie Solar
Pre-Configured Engineered Grid-Tie Solar Systems Built Onto Your Building or Property that Connect Directly into the Utility Grid.
Off Grid Solar Kits
Off-Grid Systems are Power Systems That are Independent of the Utility Grid
Backup Systems
Backup Power & Self-Consumption Solar Installation Packages
Permit Document Service
NEC Code Compliant Plans & Documents
Go Solar
Solar Panels
Uncompromising Quality, Highest Efficiency & Performance, Best Warranties
Work With The Solar Experts & Save Money. Solar is Art to Us
See What the Sun's Free Energy Can Do For Your Life.
Go Solar