web solar
Store
g alt="grid-tied solar" src="https://www.bluepacificsolar.com/picture_library/solar-designers.gif" width="183" height="91" class="style15" />
Solar permit service is available to help you with the process of obtaining a building permit.
Only: Learn More
Solar Power Systems; Pre-Wired & Delivered Ready to Connect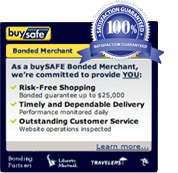 TIP: A pre-wired power center or assembling separate parts is a decision you will need to make at the outset. Power centers cost a little more than separate hardware components of equal quality but you will save as much or more in the cost of design, installation and safety. With a power center you get a clean, safe electrical system in one compact location. Additionally a pre-built power center may be the only way to pass your local code inspection. Separate electrical parts are suitable for the smallest of systems, but if you are expecting to increase your power over the years a power center is safer, expandable and makes adding to your system easier with UL listed components and passing all electrical codes.
MidNite Solar Energy e-panel Power Systems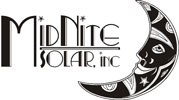 Is space a little tight? E-Panel enclosures are a easy solution for basic DC and AC over current protection and disconnects required for a proper code compliant system. These are pre-wired E-panels enclosures are available with Outback or Magnum inverters. All E-Panels come standard with the AC bypass and AC input disconnect pre-wired ready to go. Battery breaker installed with inverter plus and minus cables, battery plus busbar, battery minus busbar, AC busbars allowing up to 14 connections per circuit, ground busbar, DC cover, AC flex conduit tubing with couplers, FM80/ Classic mounting bracket (for OutBack models only) grommets and bushings, numerous knock outs for cable entry and exit, lots of hardware for mounting inverter, charge controller etc., wall mounting brackets, installation instructions, wiring diagram mounted on the door, and as always, our tech support is a phone call away. These systems are pre-wired by factory trained technicians, and are ready to hang on your wall and connect. America companies creating American jobs.
TIP: Need help deciding which kit will work best for your application? Click on our "Off-Grid" tab near the top of this page then click "Planning Design and Installation Tips" tab. It does not matter if you are planning an off-grid or home battery based backup system, the page has a wealth of information gathered from seasoned solar guys and gals that may help you make the decision that's right for you.
OutBack FLEXpower ONE Pre-Wired solar panel system
The FLEXpower ONE pre-wired power system integrates one inverter/charger, one charge controler, and all the essential breakers and surge controllers in a small space at a low install cost. They are ideal for applications with modest power requirements, such as cabins, chalets, homes, remote communication sites, and backup power systems. Grid-tie or off-grid inverters are available. Utilizing a compact design all on one back panel, they are fully pre-wired and factory tested. Dimensions are 12.88 x 19.69 x 33.44 inches. Weight is 98 lbs.
• Off-Grid – Utility Grid Power is not available for use.
• On-Grid – Utility Grid power is available for use. Does not imply the ability to sell power back to the utility grid.
• Grid-tie, Grid-interactive, Grid-intertie, Bimodal – Utility Grid Power is available for use and the system is capable of returning (selling) electricity back to the utility grid.
Wiring Considerations
Battery-dependent inverters require high amps from a battery bank to operate large loads. A 2 kW inverter will draw nearly 200 amps from a 12 VDC battery bank. Large battery cables and good connections are required for safe operation. Use caution when plugging a small inverter into a lighter outlet in a vehicle, as these outlets are usually not robust enough to handle high current for long periods of time. All battery-dependent inverters require proper breaker size between the battery and the inverter.
OutBack Radian Grid-Tie or Off-Grid Inverter and System
OutBack's Radian GS8048A inverter works equally well as a grid-tie or off-grid inverter. There are two separate AC inputs, one for the bi-directional grid connection and one for a backup generator. There is a built-in 50 A transfer switch at 120/240 VAC. The output is 120/240 VAC split phase in each unit for easy tie-in to US standard wiring and grid connections. The Radian features 8 kW of continuous output power and can support large dynamic load variations and surge loads, making it well-suited for demanding commercial applications as well as residential use.

Battery Based Inverters
Part Number
Output Watts
Battery Volts
Output Voltage
Type
Price
Radian Series Grid Interactive** / Off-Grid Inverters
Radian GS4048A
03004058
4,000
48VDC
120/240VAC
Pure Sinewave
Grid-Interactive
Off-Grid
Radian GS8048A
03004039
8,000
48VDC
120/240VAC
Pure Sinewave
Grid-Interactive
Off-Grid
OutBack Radian Series GS Load Center
05302252
N/A
48VDC
120/240VAC
Pure Sinewave
Grid-Interactive
Off-Grid
Radian 8048A-01 Pre-Assembled Power Center
3480097
8,000
48VDC
120/240VAC
Pure Sinewave
Grid-Interactive
Off-Grid
**Grid Interactive – Utility Grid power is available to recharge batteries, inverter/charger will export power to utility grid.
Inverter Noise
Battery-dependent inverters, especially modified sine wave inverters, can sometimes interfere with radio and television reception, causing noise on telephones or background buzz in your favorite audio equipment. Interference can be minimized by using pure sine wave inverters and by locating the inverter as close to the batteries as practical, twisting together the cables that connect the inverter to the battery, running AC lines separate from other wiring (such as audio equipment wires), and locating the inverter away from appliances that are sensative to interference. All inverters cause interference with AM radio reception.
Power Systems, Off-Grid,
Grid Tied Home Business Power Systems
Power systems that are pre-wired and pre-tested before they ship. Simple, easy, cheap, hassle free. At the core of our modern power systems are Outback and Magnum Energy inverters, charge controllers and Midnite Solar E-Panels. Blue Pacific Solar's designers favor Outback and Magnum Energy for our power systems for one reason, they work! A pre-wired power center is a compatible electronic group of grid-tied and off-grid devices that takes DC (Direct Current) voltage from your batteries and turns it into both 120V and (if your have this option) 240V AC (Alternating Current) voltage, which is needed to power your household electrical appliances.
Bimodal inverters (means they work on and off-grid) are electronic devices that are used primarily for backup power in a home or commercial building that are grid tied. When the grid power is available, the AC inverter keeps the DC batteries topped off. When the utility power is down, the inverter comes on automatically to supply AC power to your home or office during the blackout. For a residence or office, reliable back-up electricity is used to prevent lost computer data or to maintain lights and keep food fresh in the refrigerator. In some areas, where utility power is not available, these power systems can be used in an stand-alone renewable power system when coupled with a charge controller. The inverter (Magnum Energy or Outback Power) allows AC electrical appliances to be run from the storage battery bank. When the battery bank becomes discharged, either solar DC sources can be used to recharge the batteries or a generator can be connected to the inverter to power the system while the batteries recharge.
Finally power systems that are the next generation of off-grid and backup electricity. Each or our power systems uses a pure sine wave inverter that is attached to a chassis, pre-wired in our shop then shipped ready to connect for your off-grid or home backup electricity needs. These power systems automatically switch from AC pass through power to seamless off-grid battery backup power. You can use Blue Pacific Solar's power systems either as grid-tied until there is a blackout, or add solar panels and a charge controller and you can have power indefinitely as long as you manage your power draw.
One major benefit of these power systems is they are relatively inexpensive to install. The heavy lifting has already been done for you. These bimodal grid-interactive power systems keep your batteries topped off when the grid is up. Battery backup provides quiet, uninterrupted back-up or off-grid power for sub-panel or critical loads such as your refrigerator, lights, well pump and computers.
Magnum Energy and Outback Power Systems sold by Blue Pacific Solar are equipped with breakers, pre-wired and tested before the unit is shipped. Because our power systems are modular in design, you can usually add on power at a later time with most systems. Fully pre-built and wired means fast installation saving you money. These power systems are optimized for the smallest footprint providing ample AC and DC breaker room.