web solar
Store
Solar permit service is available to help you with the process of obtaining a building permit.
Only: Learn More
solar panel racking / roof; ground; top-of-pole solutions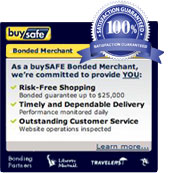 best panel mounting systems
IronRidge and DPW premium roof, ground and top-of-pole mounts are the highest quality and fastest racking system for solar panel professionals and DIY installers alike. The solar racking used here will produce an economical method to attach your panels that is safe, secure and appropriate for any site application.
IronRidge / PowerFab Racking
Specifications
Instructional Videos
Installation Guides:
Ideal Rack and Panel Tilt Angles
So you want to maximize the performance from your residential solar array. If you are going to install a grid-tied ground mount that angle is roughly your latitude minus 10 deg in summer, or latitude plus 10 deg in winter. For fixed ground mount you should favor latitude minus 10-deg or favor the summer sun. For off-grid systems that are used year-round, you'll want something closer to winter angle (steeper). Off-grid systems are challenged in the winter, so you want the best performance possible during the limited daylight time.
Overall, don't get too hung up on trying to fine-tune the exact angle or orientation of your solar system. The Sandia National Laboratory did a very interesting study which details tilt angles vs. orientation. South facing at 7:12 roof angle delivered the most energy. They then charted east facing to west facing and discovered the most you would lose direct east or west is 45 degrees off south is 12%. SE or SW is about 8%. A few bird droppings on your panels can make you array lose more that east or west facing panels. As long as you keep your panels in at least 6 hours of full sun (No Shading), solar panel energy production is not that fussy about the angle. For residential installations 10 kW or less, plus or minus 10 degrees in tilt or orientation will make less than 3% difference in yearly energy harvest. So flush mount racking on a typical 4/12 (18°) or 5/12 (23°), 4" to 6" off of a residential roof is almost ideal for most of the USA.
IronRidge Solar Panel Racking and Mounts
Blue Pacific Solar uses IronRidge on most of our roof or ground mount rack applications because IronRidge roof and ground mounts are the strongest mounting system in solar. Every component has been tested to the limit and proven in extreme environments. Do-it-yourself customers appreciate the professional appearance, ease of assembly and abundant support documents and installation videos found exclusively with IronRidge products. IronRidge's rigorous approach has led to unique structural features, such as curved rails and reinforced flashings, and is also why IronRidge products are fully certified, code compliant and backed by a 20-year warranty.

Roof & Ground Rack Pre-Configured Kits
ROOF RACK KIT - IronRidge XR100 Roof Rack Kit Configured in Portrait Optimized for Your Panel Layout for Wind Speed and Ground Snow Load for the Most Common Values Associated with Your Project Location.

NOTE: Checkout Default Price Decreases in Segments As Per Unit Quantity Increases.
GROUND RACK KIT - IronRidge XR1000 Ground Rack Kit Configured in Landscape 3 or 4 High Layout for Wind Speed and Ground Snow Load for the Most Common Values Associated with Your Project Location.

NOTE: Checkout Default Price Decreases in Segments As Per Unit Quantity Increases.
IronRidge roof and ground rack orders with rails ship by freight. Most Ironridge top-of-pole and side-of-pole racks ship UPS or FedEx ground.
PowerFab / DPW top-of-pole racks are designed for larger arrays and always ship by freight.
IronRidge Roof and Ground Racking Technical Specifications

Rail Compatibility
Both XRS (Standard) / XRL (Lightweight)
XRS/XRL Rail
6105-T5 Extruded Aluminum (Anodized)
XRS/XRL Rail Slots
Slots for L-feet / Top Slots for Panel Clamps
XRS Rail Slots
Bottom Slot for Mounting Clamps
XRS/XRL Splice Bars
6105-T5 Extruded Aluminum
Splice Bars
Internal, Providing Superior Strength and Flexibility
Standoffs
6105-T5 Extruded Aluminum
Standoff Standard Heights
3", 4", 6" , 7"
Adjustable L-feet
6105-T5 Extruded Aluminum
Adjustable L-feet
Include Vertical Extension Slots for Easy Adjustability
Panel Clamps
5052-H32 Aluminum
Panel Clamps
Allow Top and Bottom Mounting Hardware 18-8 Stainless Steel
Limited Product Warranty
10 Years
IronRidge Top-of-Pole Racking Technical Specifications

Module Tilt Range
15 to 65 degrees
Pole Size
2", 4", and 6"
Max Wind Speed
90
Module Orientation
Landscape/Portrait
Wind Exposure
Category B & C
Materials
5052-H32 Aluminum
Powder Coated Steel
Stainless Steel Fasteners
| | |
| --- | --- |
| Warranty | 10 Years |
| Top of Pole | Yes |
| Side of Pole | Yes |
| Single-Arm Side Mount | Yes |
| Standard Shipping | Yes (FedEx, UPS) |
| All Metal Construction | Yes |
Solar Racking Solutions
IronRidge, DPW Roof, Top-of-Pole, Ground Rack Systems
Solar Racking - Assembling the Mechanical Part of the Installation; Installing solar by either attaching to the roof, pole or ground mount is a little like assembling a child's bike at Christmas. If you carefully follow the step by step instructions installation can be accomplished with a little effort saving you thousands of dollars over hiring it done. The assembly and attachment of the solar panels to the racking may pose a challenge in the beginning, but in no time, you will get the hang of it.
Solar Racking - Considering your Options; Early in your assessment in the decision process of deciding to go solar you probably already had an idea of where you want to mount the panels and equipment. The location you choose will dictate the type of mounting hardware and methods you will be considering. Blue Pacific Solar's advisors generally look first at IronRidge for the racking solution because of the experience of the company and the options available to fit any circumstance.
Solar Racking - Roof Mounting Considerations; The most popular place to locate a solar system in this country is on the roof or the home. Roofs are generally unused space in the house, are elevated above the trees and many times unshaded giving it the best access to the unobstructed rays from the sun. Another advantage is the roof is in close proximity to a homes electrical system which can help to reduce material costs. Often, roof mount solar installations are relatively straight forward and can be accomplished by most laymen with a few simple hand tools. When evaluating the best location for your solar racking, the roof may pose a challenge if the solar panels orientating is poor, or there are numerous penetrations in the roof such as chimney or plumbing stacks. Another consideration is whither the solar panels have enough room on the roof to provide the power the homeowner may be considering.
Solar Racking - Flush to Roof Installation; For homes in America, the most popular method of attaching the roof racking is flush to the roof plane. Placing the modules very close to the roof has a number of advantages the least of which is aesthetics. Positioning your solar panels close to the roof surface can minimize the effects of wind on the structural load of the solar system. For roof racking, IronRidge roof mount systems is a reliable, comprehensive, and feature rich solar mounting solution. Anchored by IronRidge standard rails, IronRidge roof mount platform includes all of the components necessary for supporting virtually any business or residential roof mount installation, regardless of roof type or pitch.
IronRidge Incorporates the Longest Spans In The Industry Which Means the Fewest Required Attachment Points Reducing Leak Opportunities
Fewest Attachment Points Reduce Total Installed Costs And Liability
Unique Curved Profile Of The Standard Rail Increases Strength And Enhances Aesthetic Design
Backed By Solar Industry Leading Warranty 10 yr. Limited Product, 3 yr. Finish
PE Engineering Certified For Most States
Universal Clamping Components Work With Most Solar Panel Manufactures
Versatile Design Allows For Use In Ground Mount, Roof Mount, or Large Array Applications
IronRidge solar racking offers several attachment options that will not only allow you to raise the panels off the roof, but blend in with any roof design or composition roofing. When installing solar systems many solar installers and some homeowners will attempt to overcome a less than ideal roof orientation by tilting the panels off the surface of the roof or angling them to attempt to increase the solar irradiance. Blue Pacific Solar has a practice of encouraging our customers not to attempt to install their solar panels in this manner for a couple of reasons, the first of which is aesthetics. Solar panels should blend in with their surroundings in much the same fashion as shingles become part of the roof line. If you install a solar system the has panels sticking up in ever direction, your neighbors may not like you very much anymore. The second reason are the structural considerations of solar racking. Tilting up arrays on home roofs will increase the risk of engineering challenges because you may very well be creating a sail which is now attached to your roof. Tilt rack panel installations that are elevated require special engineering considerations that cannot be overlooked. The last but certainly not the least reason are the additional costs involved. Tilt racking uses more materials and will substantially increase the installation time of the project.
Ground Mount Solar Racking; When a home owner has sufficient space near their home a ground mount solar system may be the best installation solution. Ground mounted solar systems avoid most of the disadvantages of roof mounted solar racking and are sometimes easier for the installer. Ground mount solar systems can be oriented in most any direction which will maximize the collection of the suns energy and increase performance of the system. Another advantage of ground mount solar racking is they generally operate cooler because of the increased air flow behind the panels. The shaded location under the panels often makes for a great place to locate the inverter that will converter the DC electricity from the solar panels to AC electricity.
Solar Racking - Top of Pole Mounting; Solar panels mounted on the tops of poles have been around for as long as there has been solar. The most iconic applications are probably the pole mount solar systems that operate remote signs, lights and in some cases traffic signals. The top-of-pole mount system is similar to ground mount in that a hole is dug to a certain depth depending on wind loading, soil type and the number of solar panels to be mounted on the pole. As with other ground mount solar systems, top-of-pole arrays operate at cooler temperatures allowing the system to maximize the amount of electricity created. Solar systems mounted on ground racking require a little brow sweat, but the long term benefit and advantages will certainly make the effort worthwhile.