Off Grid Solar Panel Kits - DIY Home or small Shed equipment Kits
Are you looking for a way to power your home or cabin without relying on the grid? Do you want to save money on your electricity bills and reduce your carbon footprint? If so, you might be interested in our off-grid solar kits for sale. These kits are designed to provide you with everything you need to generate and store your own clean energy from the sun. You can choose from different sizes and capacities depending on your needs and budget. Our off-grid solar kits include high-quality solar panels, charge controllers, inverters, batteries, cables, mounting hardware, and more. They are easy to install and maintain, and they come with a warranty. Whether you need a small system for lighting and charging devices, or a large system for running appliances and electronics, we have an off-grid solar kit for you. Contact us today to find out more about our off-grid solar kits for sale and how they can benefit you.
8 - Jinko 410 watt
493 kW
Sol-Ark
10 - Jinko 410 watt
615 kW
Sol-Ark
12 - Jinko 410 watt
738 kW
Sol-Ark
14 - Jinko 410 watt
861 kW
Sol-Ark
16 - Jinko 410 watt
984 kW
Sol-Ark
18 - Jinko 410 watt
1107 kW
Sol-Ark
20 - Jinko 410 watt
1230 kW
Sol-Ark
22 - Jinko 410 watt
1353 kW
Sol-Ark
24 - Jinko 410 watt
1476 kW
Sol-Ark
26 - Jinko 410 watt
1599 kW
Sol-Ark
28 - Jinko 410 watt
1722 kW
Sol-Ark
30 - Jinko 410 watt
1845 kW
Sol-Ark
32 - Jinko 410 watt
1968 kW s
Sol-Ark
34 - Jinko 410 watt
2091 kW
Sol-Ark
36 - Jinko 410 watt
2214 kW
Sol-Ark
38 - Jinko 410 watt
2337 kW
Sol-Ark
40 - Jinko 410 watt
2460 kW
Sol-Ark
42 - Jinko 410 watt
2583 kW
Sol-Ark
44 - Jinko 410 watt
2706 kW
Sol-Ark
45 - Jinko 410 watt
2767 kW
Sol-Ark
Sol-Ark Hybrid Solar Panel Kits

Hybrid Battery or Batterless, Grid Tied or Stand alone, Works with Solar, Wind or Generator
MidNite Solar DIY Kits
MidNite DIY is great for Small Cabin, Sheds, Small Homes, Chicken Coops or Stand Along Projects
MicroInverter Kits
MicroInverters are small inverters placed on the back of each panal that converts the DC panel current to AC. Homes use AC current.
Hybrid Kits
Combine Solar- Wind-Batteries, Generator on on a Managed System
Home Systems - Pre-Engineered DIY Thin Film Solar Panels Kits & Systems - On-Grid or Off Grid - Hybrid - Wind
Individuals may find an off-grid system more cost-effective in some remote areas. This system powers residences, cabins, or small businesses without being connected to the electricity grid. It is an alternative to connecting to the power grid.
In some cases, the expense of connecting to the grid can range from $15,000 to $50,000 per mile. Additionally, some people who stay near the grid may choose to remain independent from it and opt for an off-grid system.
Successful stand-alone systems utilize a combination of technologies to generate reliable power, reduce costs, and minimize inconvenience. Strategies to meet electricity needs include using solar or renewable hybrid systems.
This will help you meet the required amount of electricity. Investing in photovoltaic panels, battery backup, gas generators, or wind turbine systems is not enough. You will also need to buy extra equipment.
This equipment can include: • Batteries • Inverter • Roof or ground mount racking • Solar Panels • Charge controller • Cables, Fuses, Electrical boxes • Power monitoring systems
Check out our Blue Pacific Solar Pre-Engineered Solar kits. They provide information on the equipment required for stand-alone home energy systems. The solar kits provide a great way to source the equipment needed for a reliable power system.
They also include instructions on how to properly install the system. Additionally, it is important to invest in energy efficient appliances that will reduce energy costs while maximizing energy use.
Additionally, it is a good idea to also important to consider the environment when installing a solar energy system. Solar energy is clean and renewable. It is important to ensure it is installed safely and efficiently.
This includes using the right number of solar panels and ensuring that they are properly mounted and secured. To ensure safety and proper functioning of the system. Use the correct type of wiring and electrical components.
Check the system regularly. Ensure it is working correctly. Make sure all components are in good condition. This will ensure that your home has power during an emergency. It is essential to maintain the system. This will ensure it is running efficiently. It will also ensure the system is able to meet your electricity needs.
DIY Solar Electricity Packages & Kits
Electric Car Charge Stations Ready to Install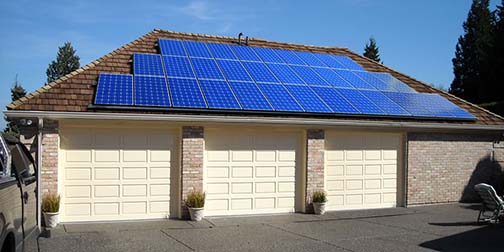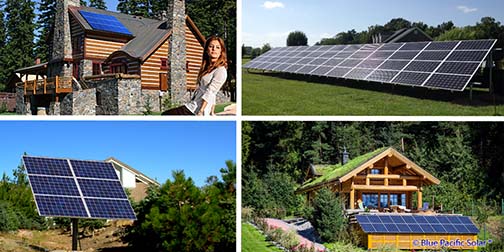 Do-it-Yourself & Save. Skip the markup and save up to 50% from national installers when you buy straight from the source. We can help you with the plans to install a solar system on your home or business. Get tips, advice & custom system design from seasoned experts that have been in the solar industry for years. Installing your mono or solar polycrystalline panels package & still receive the federal tax credits and local incentives.
Grid Tie Solar
Pre-Configured Engineered Grid-Tie Solar Systems Built Onto Your Building or Property that Connect Directly into the Utility Grid.
Off Grid Solar Kits
Off-Grid Systems are Power Systems That are Independent of the Utility Grid
Backup Systems
Backup Power & Self-Consumption Solar Installation Packages
Permit Document Service
NEC Code Compliant Plans & Documents
Go Solar
Solar Panels
Uncompromising Quality, Highest Efficiency & Performance, Best Warranties
Work With The Solar Experts & Save Money. Solar is Art to Us
See What the Sun's Free Energy Can Do For Your Life.
Go Solar
Off Grid Solar Kit Features - Benefits
No more Electric Bills
Lead Acid Batteries
Solar Charging
Small Off Grid Solar Systems
Expandable Solar Systems
Solar Energy Battery Bank
Off Grid Solar Batteries
Solar Charge Controllers
Types of Battery Options
Solar Inverter
Solar Power Systems
Cabin Solar
Off Grid Chicken Coop
Off Grid Solar Power Tools
Solar Off Grid
Complete Off Grid Solar Packages
Off Grid Solar Panel System
Solar Panel Off Grid kit
Type of Solar
Solar Array
Battery Storage Power Output