web solar
Store
Solar permit service is available to help you with the process of obtaining a building permit.
Only: Learn More
Grid Tied Battery Backup; AC Coupled, Outback GridZero Technology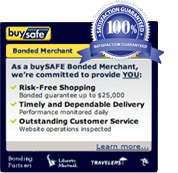 Battery Based Backup Systems
Our grid-tie systems with battery back-up will not only allow you to feed excess power back into the grid, but it will also offer you the security of back-up power when the utility goes down. During the day the solar panels will feed any excess power back to the utility. During a black-out the system's battery bank will provide the electricity to run the loads you deem essential to you.
If you click on the detail page of any of the kits listed below then scroll down the page until you see "What's On the Truck", you will see a list of the main parts we supply. Optimizing kits typically requires customizing system design beyond the basic design parameters. Mounting on the roof or ground, types of attachment, size and type of the battery bank required, if there is a generator in the design are individuals specific property requirements. Habits, available space, budget and aesthetics does not get more individual than that. As a result there is an absolute requirement for system flexibility beyond the basic package. There are options on the detail pages for racking (roof or ground), attachment and battery bank to accommodate nearly every application you might encounter.
Normally we take the wire to the edge of the array where the transition is usually made to conduit. Here are some additional items that your may need from your local hardware store. The remaining balance of system (BOS) components can be; conduit, ground wire, wire inside the conduit, some minor fasteners and sealants and combiner box (sometimes referred to as "J" box or junction box) which used to combine multiple strings into a single pair of wires. These items are readily available at your local hardware store. How much can you expect to spend? That depends, but the size of the system and other individual site specific variances, but we consistently hear from customers for a 3kW - 5kW kit is about $250 - $300 for BOS components.
Grid-tied or Grid-Interactive inverters are able to return the excess electricity generated to the utility grid. The grid-tied inverter will allow the homeowner to reduce their utility bills. The OutBack Radian and GVFX series, as well as the SMA / MidNite Solar AC Coupled systems have all the "anti-islanding" protection devices built-in and the ability to synchronize with the utility's wave form. In the event of a power outage, the inverter will power only the local critical loads and will not return power to the grid. This is ideal for quality back-up power for homes and business applications. The Outback advanced Radian inverter takes this one step farther with Gridzero Technology. Be sure and check out the Radian kits you see below.
Outback Grid-tied With Battery Backup Power Systems
The OutBack inverter / charger is designed to work with larger battery banks providing much longer run times than traditional uninterruptible power supplies. OutBack's robust power center design allows the system to work in conjunction with generators that often output very low quality power to provide even longer run times (several days or longer) with the added benefit of greatly reducing the generator's fuel consumption.
OutBack Radian Battery Based Grid Interactive Kits With GridZero technology

OutBack Power's acclaimed Radian Series made the benefits of Grid/Hybrid technology available and accessible in one agile powerful, platform ideal for nearly all off-grid or grid-connected system architectures. In addition, both models have a new Advanced Battery Charging (ABC) profile option to support leading-edge battery technologies such as Lithium-Ion and others, and enhanced diagnostics for improved performance. And both incorporate OutBack's GridZero technology, a superior level of intelligence in energy management for self-generation and self-consumption programs, providing precise balancing between using stored energy, solar and utility power, blending-in the latter to overcome surges and load spikes when needed. GridZero operation makes it possible for a smaller inverter and battery system to perform like a much larger one when required, putting stored and renewable energy sources to work and minimizing grid dependence. GridZero technology make the new Radians ideal for use in complex utility environments such as California and Hawaii.
| | Item # | Voltage DC (Battery) / AC | Daily Watts @ 5 Sun Hours /Day STC* | # Solar Panels | Price Per Watt | Price before 30% Federal Tax Credit |
| --- | --- | --- | --- | --- | --- | --- |
| 2340W Radian 8048A Kit | RADTS-2340 | 48 / 120/240VAC | 11,700 Watts | 9 - 260W | $4.60 | |
| 3120W Radian 8048A Kit | RADTS-3120 | 48 / 120/240VAC | 15,600 Watts | 12 - 260W | $3.70 | |
| 3900W Radian 8048A Kit | RADTS-3900 | 48 / 120/240VAC | 19,500 Watts | 15 - 260W | $3.16 | |
| 4680W Radian 8048A Kit | RADTS-4680 | 48 / 120/240VAC | 23,400 Watts | 18 - 260W | $2.93 | |
| 5460W Radian 8048A Kit | RADTS-5460 | 48 / 120/240VAC | 27,300 Watts | 21 - 260W | $2.65 | |
| 6240W Radian 8048A Kit | RADTS-6240 | 48 / 120/240VAC | 31,200 Watts | 24 - 260W | $2.45 | |
| 7020W Radian 8048A Kit | RADTS-7020 | 48 / 120/240VAC | 35,100 Watts | 27 - 260W | $2.29 | |
| 7800W Radian 8048A Kit | RADTS-7800 | 48 / 120/240VAC | 39,000 Watts | 30 - 260W | $2.16 | |
| 8580W Radian 8048A Kit | RADTS-8580 | 48 / 120/240VAC | 42,900 Watts | 33 - 260W | $2.82 | |
| 9360W Radian 8048A Kit | RADTS-9360 | 48 / 120/240VAC | 46,800 Watts | 36 - 260W | $2.67 | |
| 10140W Radian 8048A Kit | RADTS-10140 | 48 / 120/240VAC | 50,700 Watts | 39 - 260W | $2.54 | |
Generator - The Radian inverter can work with any "split-phase" generator that delivers reliable AC power at the appropriate voltage and frequency. They cannot work with a single-phase or three-phase generator.
SMA / MidNite Solar AC Coupling; Grid-tied With Battery Backup Power Systems

SMA manufactures highly efficient solar inverters for any installation size and any specification anywhere. The oldest, largest and most experienced inverter company in the world, SMA inverters are characterized by particularly high efficiencies which allows for increased electricity production. The Sunny Boy / Sunny Island combination together with MidNite Solar E-panels was specifically designed for mid size to large home grid-tied backup power. The system comes pre-wired with a MidNite E-panel, SMA Sunny Island inverter with options for various battery banks and solar arrays. SMA's and MidNite Solar multi award-winning product lines have enabled Blue Pacific Solar to provide a technically optimized solutions for all grid-tied and backup challenges.
Item Code
# Solar Panels
Backup
AC Out
Peak AC Surge
Battery Storage Watts
Power Supply
Price
MNSMA#1-AC
BP2893150AC
11 245W
120VAC/56A
11,000W
12,480 Watts AGM
Solar / Grid
Grid-Tied Battery Backup
AC Coupling of Solar Arrays
Battery-based grid-tied systems have the capability of not only exporting electricity back to the utility grid much like a conventional grid-interactive system, but also can operate off-grid creating a micro-grid within the home. There are a number of systems Blue Pacific Solar has available that will operate in this capacity but they require a litte more homework on the part of the homeowner the first of which is an understanding what makes these solar systems different.
Conventional battery-based grid-tied system inverters use the solar panel system to recharge the batteries via a charge controller much the same way an off- grid system would be used. The difference being a grid interactive inverter pulls power from the battery bank while syncing with the utility grid to push electricity back to the homes service lines. You could have multiple solar panel arrays putting energy into the battery bank and one inverter selling or exporting power to the grid. You could also have one charging source and multiple inverters selling to the grid. In short, your charge controller simply charges your battery bank. You'll want to size your battery bank for your backup needs, and make sure the charge controller for your charging source has an output voltage compatible with your battery bank. We highly recommend you use a 48V battery bank for the majority of homes in these situations. The inverter in a battery-based grid-tied system is not directly coupled or matched to the charging sources. It only needs to be large enough to handle the total charging wattage of your sources, so it will be able to send excess energy back to the grid even in times of peak production. The inverter, of course, also needs to be able to have the capacity to run all the backup loads you might want on at one time.
The specific configuration will depend on your situation. Perhaps you are already familiar with batteryless grid-tied systems, which couple a specific solar array to a specific inverter the two must be matched to work properly. Blue Pacific Solar is one of only a handful of suppliers that have done the design work to customize a specific inverter to work safely and effectively with complete battery-based systems. Grid-tie with battery backup systems are definitely not a situation where you can buy solar panels then go shopping for an inverter. You should buy the power center specificaly designed to work with the correct battery bank that is large enough to handle your critical load circuits.