6.5 kW Solar Kit - (Sol-Ark Hybrid - All-In-One Inverter Charger) - with 16 Ea USA Made 410 W. Jinko Panels
The 6.5 kW Solar Kit - Sol-Ark Hybrid is a complete solar power system that can provide backup power for your home or business. It consists of 16 Jinko 410 watt panels, a Sol-Ark 8 kW battery or battery-less inverter, and a rapid shutdown module. The system can operate on grid, off grid, or grid interactive modes, and can automatically start a generator if needed. The system can produce up to 6,550 watts of power per hour during peak sun hours, and up to 984 kW of energy per month. The system also comes with a system monitoring display, a line drawing, and installation documents. The system is compatible with various battery options, such as SimpliPhi, Fortress, or your own choice. The system can be controlled remotely with the MySolark app. The 6.5 kW Solar Kit - Sol-Ark Hybrid is a reliable and versatile solution for your energy needs.
Solar Kit Features - Benefits
6,550 Watts Hourly During Sun Hour
Battery or Batterless w. Temp Sensor
32.8 kW Energy During 5 Sun Hours
MTTP -Maximum Power Point Tracking
120 - 240 AC Volt Output
984 kW Monthly Energy for 5 daily Sun Hours
Generator or no Generator with Auto Start
32,800 Daily Watts for 5 Sun Hours
50 A Breakers
384 SF of Roof Space Needed For the Panels
System Monitoring Display
16 Each 410 W USA Made Jinko Solar Panels
Pure Sign Wave Inverter
Built in Battery Charger
Each Panel takes about 24 SF on the roof
8,000 Watt Output Inverter
On Grid - Off Grid - Grid Interactive
Rapid Shut Down Modules
On- Off Button
Sol-Ark Solar Panel Kits Pre-Engineered Systems.
Home Systems - Pre-Engineered DIY Thin Film Solar Panels Kits & Systems - On-Grid or Off Grid - Hybrid - Wind
DIY Solar Electricity Packages & Kits
Electric Car Charge Stations Ready to Install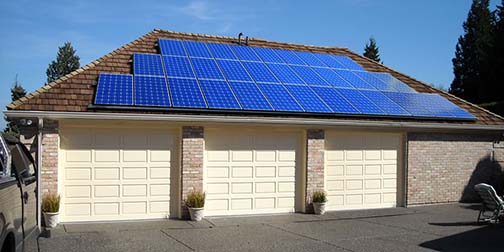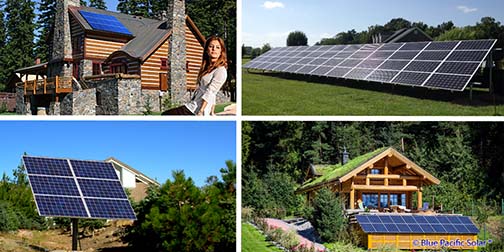 Do-it-Yourself & Save. Skip the markup and save up to 50% from national installers when you buy straight from the source. We can help you with the plans to install a solar system on your home or business. Get tips, advice & custom system design from seasoned experts that have been in the solar industry for years. Installing your mono or solar polycrystalline panels package & still receive the federal tax credits and local incentives.
Grid Tie Solar
Pre-Configured Engineered Grid-Tie Solar Systems Built Onto Your Building or Property that Connect Directly into the Utility Grid.
Off Grid Solar Kits
Off-Grid Systems are Power Systems That are Independent of the Utility Grid
Backup Systems
Backup Power & Self-Consumption Solar Installation Packages
Permit Document Service
NEC Code Compliant Plans & Documents
Go Solar
Solar Panels
Uncompromising Quality, Highest Efficiency & Performance, Best Warranties
Work With The Solar Experts & Save Money. Solar is Art to Us
See What the Sun's Free Energy Can Do For Your Life.
Go Solar