4.9 kW Solar Kit - (Sol-Ark Hybrid - All-In-One Inverter Charger) - with 12 Ea USA Made 410 W. Jinko Panels
Solar Kit Features - Benefits
4,900 Watts Hourly During Sun Hour
Battery or Batterless w. Temp Sensor
24.6 kW Houry Energy During 5 Sun Hours
MTTP -Maximum Power Point Tracking
120 - 240 AC Volt Output
738 kW Monthly Energy for 5 daily Sun Hours
Generator or no Generator with Auto Start
24,600 Daily Watts for 5 Sun Hours
50 A Breakers
288 SF of Roof Space Needed For the Panels
System Monitoring Display
12 Each 410 W USA Made Jinko Solar Panels
Pure Sign Wave Inverter
Built in Battery Charger
Each Panel takes about 24 SF on the roof
800 Watt Output Inverter
On Grid - Off Grid - Grid Interactive
Rapid Shut Down Modules
On- Off Button
Sol-Ark Solar Panel Kits Pre-Engineered Systems.
Home Systems - Pre-Engineered DIY Thin Film Solar Panels Kits & Systems - On-Grid or Off Grid - Hybrid - Wind
DIY Solar Electricity Packages & Kits
Electric Car Charge Stations Ready to Install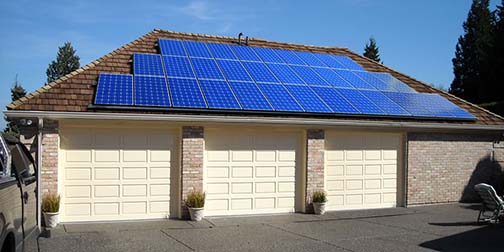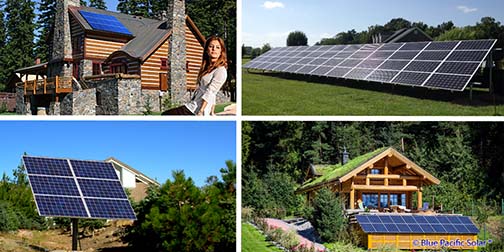 Do-it-Yourself & Save. Skip the markup and save up to 50% from national installers when you buy straight from the source. We can help you with the plans to install a solar system on your home or business. Get tips, advice & custom system design from seasoned experts that have been in the solar industry for years. Installing your mono or solar polycrystalline panels package & still receive the federal tax credits and local incentives.
Grid Tie Solar
Pre-Configured Engineered Grid-Tie Solar Systems Built Onto Your Building or Property that Connect Directly into the Utility Grid.
Off Grid Solar Kits
Off-Grid Systems are Power Systems That are Independent of the Utility Grid
Backup Systems
Backup Power & Self-Consumption Solar Installation Packages
Permit Document Service
NEC Code Compliant Plans & Documents
Go Solar
Solar Panels
Uncompromising Quality, Highest Efficiency & Performance, Best Warranties
Work With The Solar Experts & Save Money. Solar is Art to Us
See What the Sun's Free Energy Can Do For Your Life.
Go Solar