2.4 kW MidNite DIY Kit - with 6 each USA Made 395 Watt Mission Panels - Off Grid
Midnite Solar offers a variety of DIY solar kits that include everything you need to get started with your solar project. Our kits include solar panels, inverters, charge controllers, and other components necessary for installation One of our r popular kits is the Midnite Solar DIY Series Inverter/Charger. This kit offers a basic, affordable, all-in-one installation with flexible programming. It will charge most any battery chemistry, including lithium. With excellent surge capability, the DIY Series will start the most demanding 120VAC loads. Ideal for cabins and off-grid applications Let us know if you have any other questions.
Midnite DIY Features

System Voltage: 48VDC
Max Rated Power: 5000W Continuous
Surge Power: 7000W
Input Voltage: 120VAC
Output Voltage: 120VAC +- 5%
Peak Efficiency: >95%
Max AC Charging Current: 40A
Max PV Input Power: 5000W
Max PV Charging Current: 80A
Max PV Input Voltage: 500V
Battery Type: Lead Acid or Lithium
Max AC Battery Charging Current: 40A
Max PV Battery Charging Current: 80A
Operating Temperature: -15C ~ 55C
Storage Temperature: -25C ~ 60C




MidNite DIY Mission Panel Kit Features - Benefits
2,370 Watts Hourly During Sun Hour
2.3 kW Houry Energy During Sun Hours
MTTP -Maximum Power Point Tracking
355 kW Monthly Energy for 5 daily Sun Hours
11,850 Daily Watts for 5 Sun Hours
132 SF of Roof Space Needed For the Panels
System -Level Monitoring
6 Each USA Made Mission Solar Panels
Pure Sign Wave Inverter
Panel takes about 22 SF ea. on the roof
5,000 Watt Output Inverter
120 AC Volt Output
What's Included with the Kit - What's on the Truck
P/N MN-DIY-MI-395-2370 2.3 kW Midnite DIY MN5048 with 6 Each Mission Solar Panels Kit


6 - Mission 395W Solar Panels Black Frame
1- Midnite Solar, Combiner box, MNPV3
1 - MidNite, MN5048 DIY Off-Grid Battery Inverter, Charger, 5000W, 48Vdc:
1 - PV Wire, 10AWG, UL4703 with H4, 600VDC as Required to Edge of Array
1 - MNEPV-20 - 20 amp DC Breaker
1 -Multi-Contact MC4 Unlocking Tool
3 - Arlington, Strain Relief, Cord Grip
1 - MNSPD300 Midnite Lighting Arrestor DC
1 - Load Center, Midnite Solar, Mini DC Breaker Panel 125 AC , MNDC
1 - Busbar, Midnite MNTBB-R Red
1 - Busbar, Midnite MNTBB-R Whuite
1 - Line Drawing; Full Instructive Diagram of DC Circuit, as Well as AC Lines to Your Metered Service Entrance.


SolarEdge Solar Panel Kit Pre-Engineered System
The Midnite DIY 2.3 kW System Solution w/ Mission Mono Panels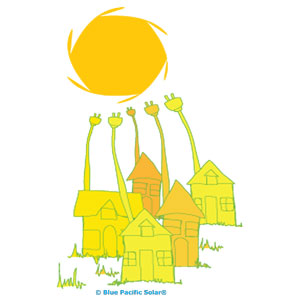 * Production = 355 kW Per Month ● Assumptions: 395 Watt STC Panel Rating [Factory Rating; No Derate Factors Applied] @ 5 Sun Hours (Average).
- Easy and affordable installation in off-grid applications such as cabins and remote areas, with no need for external combiners or overcurrent protection
-
Ability to charge different types of batteries, including lithium, with flexible programming and adjustable voltage range
-
High surge capability to start demanding loads, up to 3x the rated power for 20 seconds
-
MN5048DIY (5,000W output, 48VDC input), both with 120VAC input and output
-
Dual 600V MPPT inputs that can track two separate solar arrays independently, with up to 80A charging current per input
-
MNGP2 graphics panel that allows you to view and adjust settings for your entire system from a single display, with optional WIFI dongle for remote monitoring
-
Reliable and efficient solution for your off-grid power needs, with pure sine wave output, low idle consumption and high conversion efficiency
Home Systems - Pre-Engineered DIY Thin Film Solar Panels Kits & Systems - On-Grid or Off Grid - Hybrid - Wind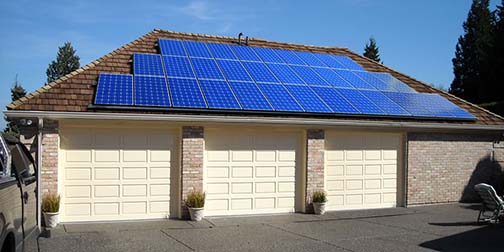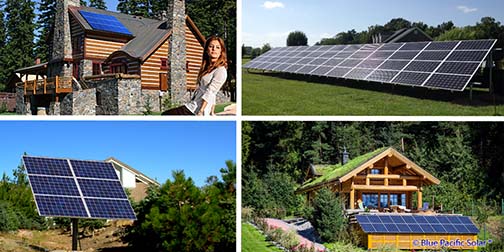 Evaluate your energy needs
Determine feasibility
Educate yourself
Design your system
Procure components
Installation
Obtain permits and approvals
Connect to the grid (if applicable)
Maintenance and monitoring
Monitor your savings
Remember, DIY solar installations require a good understanding of electrical systems and safety protocols. If you're unsure or uncomfortable with any aspect of the process, it's recommended to consult a professional installer.
Grid Tie Solar
Pre-Configured Engineered Grid-Tie Solar Systems Built Onto Your Building or Property that Connect Directly into the Utility Grid.
Off Grid Solar Kits
Off-Grid Systems are Power Systems That are Independent of the Utility Grid
Backup Systems
Backup Power & Self-Consumption Solar Installation Packages
Permit Document Service
NEC Code Compliant Plans & Documents
Go Solar
Solar Panels
Uncompromising Quality, Highest Efficiency & Performance, Best Warranties
Work With The Solar Experts & Save Money. Solar is Art to Us
See What the Sun's Free Energy Can Do For Your Life.
Go Solar
Introducing Midnight DIY Solar Kits: Your Path to Energy Independence
Are you tired of soaring electricity bills and looking for an affordable and sustainable solution? Look no further than Midnight DIY Solar Kits. We believe that everyone should have access to clean energy, and that's why we've made it easier than ever to harness the power of the sun right from the comfort of your own home.
At Midnight DIY Solar Kits, we're passionate about empowering homeowners like you to take control of your energy consumption. Our solar kits are specifically designed for DIY enthusiasts who want to embrace renewable energy without the hassle and expense of hiring professionals. Whether you're a seasoned DIYer or a complete beginner, our kits provide all the tools and guidance you need to successfully install a solar system on your property.
Why choose Midnight DIY Solar Kits?
Quality and Durability: We understand that investing in solar is a long-term commitment. That's why we source only the highest-quality components for our kits. From the solar panels to the inverters, we ensure that each product meets rigorous industry standards, so you can enjoy reliable energy generation for years to come.
Easy Installation: We've simplified the installation process to make it accessible to everyone. With detailed step-by-step instructions, video tutorials, and excellent customer support, you'll be amazed at how smoothly you can set up your solar system. Say goodbye to complicated installations and hello to hassle-free energy production.
Cost-Effective: Traditional solar installations can be expensive, but with Midnight DIY Solar Kits, you can save thousands of dollars. By eliminating installation fees, you'll see an immediate return on your investment. Plus, with federal tax incentives and potential energy bill savings, your solar system could pay for itself in no time.
Energy Independence: Join the green energy revolution and reduce your reliance on fossil fuels. With our solar kits, you'll be producing clean, renewable energy right from your rooftop. Not only will you lower your carbon footprint, but you'll also protect yourself from future energy price hikes, giving you peace of mind.
Partnered with Blue Pacific Solar:
At Midnight DIY Solar Kits, we're proud to collaborate with Blue Pacific Solar, a trusted name in the solar industry. Together, we provide you with the expertise and knowledge necessary to ensure your solar journey is successful. With Blue Pacific Solar's years of experience and Midnight's user-friendly kits, you can rest assured that you're in good hands.
Take the first step towards energy independence today:
Discover the freedom of generating your own electricity with Midnight DIY Solar Kits. Visit our website to explore our range of solar kits and find the one that suits your needs. If you have any questions, our friendly customer support team is ready to assist you at every step of the way.
Join the growing community of environmentally conscious homeowners who are embracing solar power. Invest in Midnight DIY Solar Kits and start saving on your energy
Evaluate your energy needs: Begin by assessing your electricity consumption to determine how much energy you need to generate. This will help you determine the size and capacity of your solar system.
Determine feasibility: Check the solar potential of your location. Ensure that your property receives an adequate amount of sunlight throughout the year. Tools like the National Renewable Energy Laboratory's PVWatts Calculator can help you estimate solar energy production based on your location and system size.
Educate yourself: Learn about solar panels, inverters, batteries (if you plan to incorporate energy storage), and the electrical aspects of a solar system. Familiarize yourself with the local regulations, permits, and codes that may apply to your DIY installation.
Design your system: Determine the number of solar panels you'll need based on your energy needs and available space. Consider factors such as panel efficiency, orientation, tilt angle, shading, and wiring requirements. You can find online resources and solar design tools to assist you in this process.
Procure components: Research reputable suppliers for solar panels, inverters, mounting hardware, and other necessary equipment. Compare prices and quality to ensure you're getting the best value for your money.
Installation: If you have experience with electrical work, you may be able to install the solar system yourself. However, it's essential to prioritize safety. If you're unsure, it's best to consult a professional electrician or solar installer to handle the electrical connections.
Obtain permits and approvals: Check with your local authorities regarding permits and inspections required for your solar installation. Adhering to regulations ensures your system is safe and compliant.
Connect to the grid (if applicable): If you want to sell excess electricity back to the grid, you'll need to arrange for net metering or a similar program with your utility company. This allows you to receive credits for the excess power you generate.
Maintenance and monitoring: Regularly clean your solar panels to ensure optimal performance. Keep an eye on the system's performance and address any issues promptly.
Monitor your savings: Track your energy savings over time to assess the return on investment (ROI) for your DIY solar system.