web solar
Store
Solar permit service is available to help you with the process of obtaining a building permit.
Only: Learn More
Battery Boxes for Solar Systems and Solar Equipment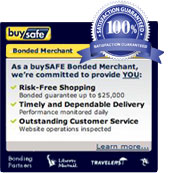 NEMA rated battery enclosures
Blue Pacific solar has offers custom and standard insulated and non-insulated battery enclosures for solar power systems for remote applications. Featuring hinged doors with secure locking latches, passive ventilation and powder coat finish's, they can be designed with or without a separate control compartment complete with mounting and back plates. Available in pole or ground mount configurations. Full certifications available.
Battery Enclosures & Racks
Battery Cables with Lugs
Videos:
Resource Documents:
Tip: Working within the area of AGM or flooded lead acid (FLA) batteries can be dangerous. FLA batteries generate explosive gases during normal operation. Sealed AGM and Gel batteries do not under normal conditions create explosive gases. To reduce these risks, disconnect all wiring or turn off all breakers before attempting any maintenance or cleaning.
MidNite Solar Battery Enclosures


MidNite Solar offers indoor gray steel powder coated battery enclosures in five sizes which all include locking doors. All enclosures are steel except the MNBE-D3R outdoors which is aluminum. MidNite Solar is the industry leader and manufacture of quality renewable energy system electrical components and E-Panels. When you need a UL listed enclosure for your sealed AGM battery bank, consider MidNite Solar.
Model
Item #
Data Sheet
Size / Holds
WT LBS
Price
MNBE-A*
BP4500013
29.5"L X 27.5"W x 14.5"D
W/locking door & two shelves
65Lbs
MNBE8D2/2
BP4500828
36"L x 28.5"W x 26.25"D
W/locking door & two shelves / Holds four 8D batteries, Assembled w/250A breaker.
91Lbs
MNBE-C*
BP4500026
58"L x 34"W x 15.5"D
W/locking door & three shelves / Holds twelve group 31, group 27, T-105 or sealed 13" tall batteries.
261Lbs
MNBE-CL16*
BP4500135
58"L x 34"W x 15.5"D
W/locking door & two shelves / Holds eight sealed L-16 batteries.
261Lbs
MNBE-C8D*
BP4500130
58"L x 34"W x 15.5"D
W/locking door & four shelves / Holds four 8D batteries.
261Lbs
MNBE-D3R*
BP4500097
41.5"L x 34"W x 15.5"D
W/locking door & two shelves / Holds 8 GVX3050T or 8 golf cart or 8 group 31 batteries.
52Lbs
2/Boxes
Extra Shelf
BP4500096
Extra shelf for MNBE-C, MNBE-D, or MNBE-E
5Lbs
*NOTE: Ships knocked down. Assembly Required; See Video Tab. *Usually ships in 5 - 10 business days after funds clear.
The MidNite Solar grey powder-coated steel battery enclosures with locking doors are ETL Listed for indoor use except for the MNBE-D3R which is outdoor rated NEMA 3. They are designed for use with sealed batteries. The MNBE-A ships by UPS, but all other sizes ship by truck freight. All are shipped unassembled. Choose the proper sized enclosure for the size and number of batteries that you need. Use multiple enclosures, side-by-side, for larger battery banks. The MNBE-A enclosure can be stacked two high.
Bison Heavy Duty Battery Enclosures


Heavy batteries demand a solar side-of-pole and chest type battery box with extra strength and durability. In some cases, ventilation is needed for not just cooling the enclosure, but also for the release of potential battery gases. Bison battery enclosures are approved by Underwriters Laboratories to provide UL certified products for both Canada and the US for NEMA 1, 3, 3R, 4 and 4X ratings.
NEMA Rating & Type
Item #
Data Sheet
Holds
WT LBS
Price
NEMA 3
Side of Pole
BPBBA1NEMA3*
Designed for Qty 1
Group 27 Batteries
28Lbs
NEMA 3
Side of Pole
BPBBA2NEMA3*
Designed for Qty 2
Group 27 Batteries.
35Lbs
NEMA 3
Side of Pole
BPBBA3NEMA3*
Designed for Qty 3
Group 27 Batteries
46Lbs
*Usually ships in 3 - 5 business days after funds clear.
Heavy Duty Plastic Battery Enclosures

Heavy Duty Plastic Battery Enclosures These battery enclosures are made from HDPE plastic, the same material used to manufacture the outside cases of batteries. A removable lid with handles allows easy access to the batteries for service. Enclosures for L-16s are made with a removable middle section that minimizes lifting when installing the batteries. The plastic is acid resistant and very strong, but easy to drill with a hole saw for adding conduit fittings or battery filling tubes. The hydrogen vent fitting on the lid should be extended to the exterior of the building.
| Model | Item # | | Holds | WT LBS | Price | |
| --- | --- | --- | --- | --- | --- | --- |
| 4-L16-ND* | BP04804014 | | Plastic Battery Box for 4 L16 33W x 14L x 22.5H - NO DRAIN | 45Lbs | | |
| 8-L16-ND* | BP04804016 | | Plastic Battery Box 8 L16 33W x 27L x 22.5H - NO DRAIN | 90Lbs | | |
*Plastic enclosures ship direct from manufacture; allow 15 business days.
Zephyr Industries Battery Box Ventilator

| Model | Item # | | Data Sheet | Battery Bank | Price | |
| --- | --- | --- | --- | --- | --- | --- |
| 12V-POWER-VENT | BP08508205 | | | POWER VENT BATTERY FAN 12V | | |
| 24V-POWER-VENT | BP08508207 | | | POWER VENT BATTERY FAN 24V | | |
| 48V-POWER-VENT | BP08508209 | | | POWER VENT BATTERY FAN 48V | | |
Lead-acid batteries produce hydrogen gas when charging. But if the battery box is left open to vent gas in cold climates, the batteries get too cold and battery capacity is significantly reduced. A vent that solves this problem is especially important when battery boxes are placed in basements, garages and sheds. When heat rises in the structure, a low pressure area forms around the box, cool air flows into the box and gases vent into the structure. The Power Vent controls battery box venting, removing hydrogen gas while reducing cold air infiltration into the box. The Power Vent contains a gravity-operated damper that normally stays closed. When connected to a voltage-controlled relay, the fan operates only when the batteries are being charged and blows gas vapors out. Designed for battery banks under 2200 Ah and charge rates under 125 amps. Fan can be operated from the auxiliary relay on a Xantrex XW inverter, from the auxiliary relay of an OutBack FX inverter (use 12 volt-fan for all OutBack inverter voltages) or by a voltage controlled switch (sold separately). The 12/24-volt unit uses 3 watts and pushes air at 6 CFM with a 360° maximum change of direction. Dimensions: 4" diameter x 7.25" with a 2" PVC pipe socket on the inlet and outlet. The 48-volt unit uses 6 watts and pushes 8 CFM with a 360° maximum change of direction. Dimensions: 4" diameter x 10" long, with a 3" PVC pipe socket on the inlet and outlet.
Battery Enclosures / Racks Deep Cycle Batteries
for off-grid or home backup.
NEC codes generally require that a battery bank has to be installed in some type of enclosure separate from the other electrical equipment. Your battery box should be sized and strong to hold the batteries allowing for air to move between the battery casing. If the battery box is located above the ground it should be in a location out of direct sunlight. Additionally the batteries should be stored in an area to avoid dramatic temperature swings if possible which will improve the life cycle of the batteries.
Batteries can be stored in appropriate boxes, on the deck (concrete) despite wives tails which advise otherwise. The battery box or enclosure may be insulated or there are cooling and or heating accessories available to protect the battery bank from extreme temperatures swings.
Battery racks should be made from ridged materials that are resistant to deterioration. If the battery bank is placed on racks, the rack should be of sufficient strength to support the bank with room to spare. Any parts in direct contact with the battery terminals should be electronically insulated. The battery storage system should also be constructed in such a way as to contain any potential spill. Pans or trays under the battery bank is a good idea if you plan on making a homemade battery box.
Because flooded lead acid (FLA) batteries produce toxic, corrosive and potentially explosive outgases, ventilation for the battery bank is a must for FLA batteries and are recommended by AGM battery manufactures. Under no circumstances should your battery bank be located in an unvented area or unprotected area where someone may accidently short circuit the battery bank.