The Off-Grid or Grid-Interactive;
Grid/Hybrid™ Solution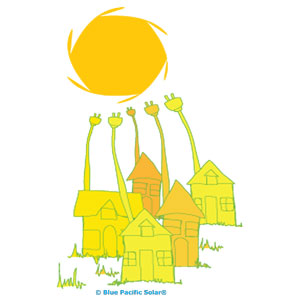 Solar Production = 27,840 Watts Per Day ● Assumptions: STC Watts Panel Rating [Factory Rating] @ 4.0 Sun Hours (Dec).
Technical Specifications: FP2-VFXR3648A Power Center ● 48 VDC Battery Based Inverter. 120/240VAC Output, Continuous Inverter AC Output Current 30 AAC ● Charge Controller FM80 Max Input (Solar) Voltage: 150.00 Volts; Max Input (Solar) Current: 104.00 Amps; Max Output (Battery) Current: 80.00 Amps. ● 240 VAC Generator Compatible ● FLEXpower TWO includes a mounting bracket, 2 FXR/VFXR inverter/charger, 2 FLEXmax 80 charge controller, MATE3, HUB10.3, FLEXnet DC, FLEXware Surge Protector, AC and DC Wiring Boxes, Battery and Solar array breakers, Solar GFDI, Input-Output-Bypass Assembly, Mounting Locations for GFCI Outlets and Additional AC breakers.
The FLEXpower TWO is ideal for full-size solutions: homes, farms, small businesses and backup power systems, with all necessary components integrated into a compact hang-on-the-wall system with a minimal footprint.
● Factory tested, pre-wired and pre-configured systems
● Off-grid and grid-tied functionality in one flexible system
AC Input Connection
Programmable for seven different modes including GridZero, which blends utility power and stored renewable energy, minimizing grid dependence; also Support Mode for seamless generator integration.
Grid Tied
The Grid Tied mode allows the FP2-VFXR3648A inverter to become grid-interactive. This means that in addition to using power from the utility grid for charging and loads, the inverter can also convert excess battery power and sell it to the utility grid. Excess battery power usually comes from renewable energy sources, such as solar arrays, hydroelectric turbines, and wind turbines.
Backup
The backup mode is intended for systems that have utility grid available as the primary AC source. This source will pass through the FXR inverter's transfer circuit and will power the loads unless utility power is lost. If utility grid power is lost, then the inverter will supply energy to the loads from the battery bank. When the utility power returns, it will be used to power the loads again.
Personal Technical Advisor
Line drawing questions or just stuck? No worries we have your back and will be here to help whenever you have questions. For orders larger than $2,000.00 a Technical Sales Team Group Captain will be assigned your account. Your Technical Advisors job is to coordinate all parts and pieces of your order and to work with you throughout the process. This makes it easy for you because we will be providing you with a single contact point and single extension to call with your questions to help make the process easier.
SolarWorld Solar Panels 17.3% Panel Efficiency
Blue Pacific Solar® SolarEdge Kit is featured with SolarWorld panels which are ranked among the highest efficiency panels in the industry bringing customer value of more energy. 25 Year Warranty, UL Listed.