web solar
Store
Solar permit service is available to help you with the process of obtaining a building permit.
Only: Learn More
Magnum 4500W MS4448PAE Off-Grid Solar Kit ; DIY (Do-it-yourself)
Our off-grid 4500W kit is a triple hit because it combines three of the worlds best top brands; Magnum Energy inverter, MidNite Solar Classic charge controller, and Canadian Solar panels. Methodically engineered, every component of this kit has been specially selected to assure the highest performance in a safe and simple-to-install kit. This mini-grid power system is ideal for applications such as off-grid cabins, home or business back-up power systems. Utilizing a compact design and an easy-to-install mounting bracket, the fully pre-wired and tested Magnum/Midnite power center is designed for a quick and simple installation saving both time and money with just a few household tools.

This kit is no longer Available. Click here for updated Kit

Only: Buy Now
Product Details:
Specifications:
Videos:
Resource Documents:
magnum MS4448PAE / canadian solar 4500W system for living off the grid
| | | | | | | |
| --- | --- | --- | --- | --- | --- | --- |
| Power Center Model | Part Number | Array Size (STC*) | Daily Watts Based on 5 Sun Hours (*STC) | Voltage DC/AC | Type | Inverter |
| MNEMS4448PAECL150 | MAG4448PAE-4500 | 4,500 | 22,500 Watts | 48 / 120V|240V | Off-Grid / On Grid | MS4448PAE |
On-Grid Definition - If utility grid power is available, inverter/charger can be connected to the utility to help charge the battery bank in conjunction with solar panels. On-Grid does not imply the ability to sell power back to the utility grid.

Select the right size off-grid kit that fits your daily energy budget. This MidNite Magnum Canadian Solar off-grid kit is expandable, and accommodates all of the essential protective devices in the smallest possible space. Here is an affordable simple application satisfying the hungry power requirements such as cabins, chalets, homes, and back-up home power systems. Utilizing an extremely compact design and an easy-to-install mounting bracket, the fully pre-wired and factory tested Magnum power center is designed for a quick installation. Choose either roof, ground or pole mount rack which will save you both time and money. As with all Blue Pacific Solar's kits, our Technical Sales staff is standing by to provide support that is as close as your telephone.
The pre-built power center includes: MS4448PAE 4400 Watt Inverter/Charger; ME-RC50 Remote Display; ME-BMK-NS Battery Monitor; 1 MNEPV2 Breaker for BMK Classic 150 Charge Controller; 2 MNEDC Panel Mount Breakers; 175 amp Battery Main Breaker; DC-GFP - Built into the Classic; Arc Fault Detector - Built into the Classic; 3 MNSPD Surge Protection Devices (Lightning Arrestors); General Labor for Assembly, Testing and Crating.
The MS-PAE 120/240V Series Inverter / Charger from Magnum Energy is a pure sine wave inverter, is powerful and easy-to-use, designed specifically for the most demanding renewable energy applications.
The MidNite Classic 150 charge controller is the most versatile on the market today. In 2011 NEC required that charge controllers be equipped with arc fault protection. the Classic is the first MPPT controller that has standard arc fault protection making the Classic the safest available of our customers as well as fire departments. The Classic MPPT charge controller is the controller all the other equipment manufactures wanna be. With a amp rating from 63 to 96 amps, why would you look elsewhere?
Available in 4024 (24 volts) and 4448 (48 volts) continuous watt models, the MS-PAE Series inverters are powerful, easy-to-use and ETL listed to the stringent requirements of UL 1741 and CSA C22.2 107.1-01 for Renewable Energy installations. Magnum Energy PAE series inverters are a superior choice when you need a fully integrated, true sinewave, reliable 120V/240V power system. Power Center Warranty 5 Years, Solar Panel Warranty 25 Years. .
What's On The Truck
1 - Midnite Solar MNEMS4448PAECL150 Pre-Wired Power Center; 120/240VAC, MS4448PAE 4400W Inverter, Classic 150 Charge Controller, RC50 Monitor (Requires 48V Battery Bank)
18 - 250 Watt Canadian Solar Panels, CS6P-250P Black Frame
1 - Midnite Solar, Combiner box, 120A for 12 PV Breakers, MNPV12
6 - Midnite Solar, Circuit Breaker, DIN Mount, 15A, 150VDC, MNEPV15
1 - Midnite Solar MNSPD300 Lighting Arrestor
6 - PV Wire 50' Cable Extension, 10AWG, UL4703 with MC4 Connectors, 600VDC
1 - Multi-Contact MC4 Unlocking Tool
18 - 1/2" Strain Relief for #10 or #12 wire
2 - Battery Cables, Code Approved THW, 4/0 x 10' (ft.) (1 red, 1 black)
1 - Line Drawing; Full Instructive Three-Line Diagram of Entire DC Circuit, as Well as AC Lines to Your Main Panel.
Panels and balance of system ship in 3 - 5 business days after funds clear. Power centers are built to order; allow 10 business days to ship. (Subject to Seasonal Increases) Custom Line Drawing is sent via email in 5 - 7 business days.
MNEMS4XXXPAECL150 Electrical Specifications, 120/240 Vac / 60 Hz Models
| | | |
| --- | --- | --- |
| Product Name | MNEMS4024PAECL150 | MNEMS4448PAECL150 |
| On-Grid | Yes | Yes |
| Anti-Islanding Protection | UL1741-2005/ IEEE1547 | UL1741-2005/ IEEE1547 |
| Output Waveform | True Sine Wave | True Sine Wave |
| Battery Voltage (Nominal) | 24 Vdc | 48 Vdc |
| Recommended Minimum Battery Capacity | 225 Amp-hours | 225 Amp-hours |
| Maximum Solar Array Wattage | 4000 W/STC | 4500 W/STC |
| Certifications | ETL Listed to UL 1741 | ETL Listed to UL 1741 |
| | |
| --- | --- |
| Warranty | 5-year Warranty Standard |
Magnum inverters are on-grid but will not export excess power. Inverters can use either the utility grid or fossil fuel generator to recharge a battery bank in conjunction with the MidNite Classic 150 charge controller.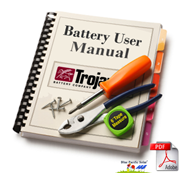 Optional Deep Cycle Battery Choices; Trojan / UPG / Rolls
Choose the off-grid battery option that best fits your needs. The size of the battery bank you choose depends on the amount of power you require (Watts), the amount of time each day you expect to run your appliances, equipment and lights, and your location or available sunlight. As a rule-of-thumb, when considering batteries off-grid, use 3 days of autonomy (No Sun) as a minimum and 50% depth of discharge for your battery bank.
MFG
Model
Item #
Volt
Amp Hour (20Hr Rate)
Data
WTY
8/Battery Bank Watt Hours
Price per Watt
Price EA
Trojan
T-105RE
Flooded Lead Acid
BP4001937
6V
225 Ah

2 YR

8 / T105RE
= 10,800 Wh
$0.11
Trojan
L16RE-A
Flooded Lead Acid
BP4001967
6V
325 Ah

5 YR

8 L16RE-A
= 15,600 Wh
$0.15
FullRiver
DC224-6A
Sealed AGM
BP9DC2246A
6V
224 Ah

5 YR

8 / DC224-6A
= 10,752 Wh
$0.21
Rolls
S6-460
Sealed AGM
BP9946055
6V
415 Ah

5 YR

8 / S6-460
= 19,200 Wh
$0.21
Rolls
S-1380
Flooded Lead Acid
BP4002113
2V
1050 Ah

7 YR

24 / S6-460
= 50,400 Wh
$0.16
| Battery Cable Pairs (RED/Black) | Length | Color | Part # | Price | |
| --- | --- | --- | --- | --- | --- |
| 2/0 - Battery Cables | 12" | 1 Red/1 Black | BP9850022 | | |
| 2/0 - Battery Cables | 18" | 1 Red/1 Black | BP9850012 | | |
Optional Roof or Ground Rack
Part #
Price

1 Set Basic IronRidge Ground Racking Option D

(

6 Rack Sets Required for 6 Solar Panels)

BP6932304

1 Set Basic IronRidge Roof Mount Racking Option D

(

6 Rack Sets Required for 6 Solar Panels)

BP6932304
Inverter Options
Description
Part #
Price
ME-AGS-N
Automatic Generator Start WORKS WITH;
ME Series, MM Series, MMS Series, MS Series, MS-PAE Series, RD Series
BP2911442
Freight Shipping is Dock to Dock
In circumstances where we have to ship by freight that means dock to commercial dock (not residential) to any of the lower 48 states. If the customer does not specify a local commercial dock that is available, we will ship to the nearest terminal where the shipment will be held for will call pick up by the customer. If you choose to have your order shipped to your residence, most orders require special handling for unloading and the pallet has to be transferred to a truck with a lift gate. In most cases, truck freight companies do NOT require their drivers to unload shipments. An additional "Residential" as well as a "Lift Gate" special handling fee will apply if the driver unloads the merchandise to the curb at your residence. The special handling fee is available at checkout. If you have selected this add on service, the shipping carrier will call and schedule delivery of your solar kit, (provided the weight and dimensions of the product fits the criteria for lift gate service). You can avoid the residential and lift gate fees by arranging a "Will Call" pickup at the closest freight company terminal. In that case, you will need a pickup truck, a copy of the bill of laden, and a photo ID. When you arrive at the freight company terminal, the freight company will load your order into the bed of the truck with their forklift. The most common pallet size = 72" X 44" (Height depends on Product).
*STC VS Real World Performance, What it all Means.
*STC - To learn more about solar panels and how they are measured you need to know what STC stands for. STC in an acronym for "Standard Test Conditions". All solar panels are rated in Watts. The watt rating is how much power (amps times volts) the panel will produce in full sunlight at 25 degrees C (77F). This is the industry standard (STC) for all PV panel ratings (PV means Photovoltaics which is a fancy word for solar). Solar panel manufactures have long used this test standard which is 1,000 watts per square meter solar irradiance, 1.5 Air Mass and a 25 degrees C. cell temperature.
PTC is an acronym for "PV-USA". The PV-USA test conditions was developed at the PV USA test site at the University of Davis, California for standards established by the California Energy Commission that are considered closer to real world conditions (Real World Vs STC factory test conditions). The PTC rating test is 1,000 watts per square meter solar irradiance, 1.5 Air Mass, and 20 degrees C. ambient temperature at 10 meters above ground level and wind speed of 1 meter per second. In California, solar panels manufactures must be tested and rated independently at the PV USA test facility at the University of Davis (CA) to be considered for rebates.
The ambient temperature rating (PTC) is generally considered a better real world standard than factory conditions because silicon solar cells average about 20 degrees C. above ambient temperature in the real world, cell voltage drops as temperature increases. A module's power output in real life conditions is lower than the power measured at the panel manufacturing factory where cell temperature is maintained at a controlled 77 degrees F. (25 C).
STC Vs. PTC Cell voltage drops about 0.08 volts per degree C. in environments which exceed 25 degrees C. That means an STC rating of 17 volts can actually become a PTC (PV-USA) rating of 15 or 16 volts. Using Ohm's Law, volts times amps is equal to watts which equals power, so a reduced voltage, means reduced watts.
Neither PTC nor STC account for all "real-world" losses. Actual solar systems will produce lower outputs due to soiling, shading, module mismatch, wire losses, inverter and transformer losses, shortfalls in actual nameplate ratings, panel degradation over time, and high-temperature losses for arrays mounted close to or integrated within a roofline.
Inverter

Magnum Energy MS4448PAE Pure Sine Wave

Input battery voltage range
36.0 - 68.0 VDC
Nominal AC output voltage
120 / 240 VAC split phase (± 5%)
Output frequency and accuracy
60 Hz ± 0.1 Hz
1 msec surge current (amps AC)
Line-Neutral: 120, Line-Line: 70
5 sec surge power (real watts)
8500
30 sec surge power (real watts)
6000
5 min surge power (real watts)
5400
30 min surge power (real watts)
4800
Continuous power output at 25° C
4400 VA (L-L)
Maximum continuous input current
144 A
Inverter efficiency (peak)
94%
No load (120 VAC output, typical)
25 watts
Waveform
Pure Sine Wave
Charger Continuous output at 25° C
60 ADC
Input current at rated output (AC amps)
17.5 AAC per leg at 120/240 VAC split phase
Power factor
Greater Than 0.95

Operating Temperatures

Operating temperature
-20° C to +60° C (-4° F to 140° F)
Non-operating temperature
-40° C to +70° C (-40° F to 158° F)

Monitor

Magnum Energy ME-ARC Remote Control

LED Display
Display shows inverter and battery status
16 x 2 line (32 characters total), alphanumeric display used for programming the Magnum inverter operation and or fault messages.
Pushbutton Controls
Two ON/OFF Pushbuttons allow the inverter to be quickly enabled or disabled.
Menu allow the inverter to be configured to site specific preferences. Menus give simple access to monitoring and troubleshooting backup power system.
Rotary Knob controlls the selection and can scroll through and select various menu items and settings. By pushing you can "SELECT" a menu item or "Save" a setting once it is displayed on the LCD screen.
MidNite Classic Charge Controller
Classic 150
Classic 200
Classic 250
Classic 250KS
Operating Volts In
150VDC
200VDC
250VDC
250VDC
*Max Hyper VOC
150+ battery
200+ battery
250+ battery
250+ battery
Nominal Battery Volts
12-72
12-72
12-72
12-120
**Absolute Current Output at 25° C

93a@12v battery

94a @ 24v battery

83a @ 48v battery

74a @ 12v battery

70a @ 24v battery

65a @ 48v battery

60a @ 12v battery

62a @ 24v battery

55a @ 48v battery

40a @ 120v battery
De-Rate Current @ 40° C
80 amperes
60 amperes
52 amperes
33 amperes
Environment
-40° C to 40° C
Classic Dimensions
14.87" x 5.95" x 4.00" (378 mm x 151 mm x 102 mm)
Boxed Dimensions
19.00" x 8.50" x 5.70" (378 mm x 151 mm x 102 mm)
Shipping Weight
11.5 lb (4.9 kg)

NOTE: Current output ratings were measured with 75% of the PV array's VOC (Open Circuit Voltage)
*NOTE: Calculated by adding battery voltage to the maximum input operating voltage (48V battery max)
**NOTE: Measurement Accuracies: +-0.12v, offset calibration adjustment may be necessary
CANADIAN SOLAR CS6P-250P - PANEL TECHNICAL DATA
Canadian Solar CS6P-250P
Open Circuit Voltage (VOC)
37.2 Volts
Maximum Operating Voltage (Vmpp)
30.1 Volts
Short Circuit Current (Isc)
8.87 Amps
Maximum Power Current-IMP (A)
8.3 Amps
Maximum Power at STC (Pmax)
250 Wp
Maximum System Voltage (NEC)
1000 VDC
Short-circuit current temperature coefficient
+0.043%/P
Open-circuit voltage temperature coefficient
45/C
Peak power temperature coefficient
-0.43%/C
Power measure tolerance
+/- 5%
Weight
40 lbs
Surface burden maximum load capacity
ISO 9001 quality standards and ISO 14001 environmental standards; IEC 61215 / IEC 61730 Application Class A certifications
Front Glass
0.13 inch tempered glass
Junction Box Type
IP65 rated MC4
Dimensions
64.5 x 38.7 x 1.57 Inches
Certification Approvals / Listed
UL/US, SA/US, BRE Global Listed, TUV Rheinland ID:0000024963, PV Cycle Association, CE, ISO 9001, ISO 14001, GB/T 28001
Solar Panel Warranty
Output warranty of 80% performance Pmpp (STC) 25 years
Magnum 4500 MS4448PAE MidNite e-panel Off-Grid Kit
Pre-wired Power Center 120 / 240 Volt AC / Canadian Solar Panel System
Magnum 4500 MS4448PAE MidNite e-panel off-grid kits are solid-state electronic devices that, when sized properly, can be used in nearly every solar and system that uses batteries. The Power Centers Blue Pacific Solar sells employ the latest in power electronics to regulate the battery charge by controlling the charging voltage and current from a solar panel array. Power centers with inverter chargers and charge controllers regulate the charge of the battery, but also prevent the battery from being over discharged which can damage the battery bank.
The Canadian modules are a robust solar panel with 60 solar cells. These panels can be used for on-grid or off-grid solar applications. Canadian Solar's meticulous design and production techniques ensure a high-yield, long-term performance for every module produced.
Canadian Solar Best Quality - 235 quality control points in panel production, EL screening to eliminate product defects, current binning to improve system performance. Accredited salt mist/Ammonia resistance as well as top performance by PVUSA test conditions (PTC) rating.
Canadian Solar Best Warranty Insurance - 25 years worldwide coverage. 100% warranty term coverage providing third party bankruptcy rights. Non-cancellable, immediate coverage insured by 3 world top insurance companies.

NOTE, IMPORTANT INSTALLATION: It is the responsibility of the purchaser to ensure that all products are installed and operated in accordance with local and national building codes as specific by the NEC (National Electric Code), UBC (Uniform Building Code) or IBC (International Building Code) and local utility company policy. These codes may vary from city to city and county to county. All grid-tied and off-grid solar installations should be permitted and inspected, where required, by the local inspection authority in the same manner as other equivalent electrical systems. Blue Pacific Solar recommends you contract with a local licensed electrician to do the final electrical connection of your solar system from the AC disconnect to your home utility breaker box. Some local permitting authorities require that a licensed electrician do all the wiring from the rack to the utility interconnect. If you need help with the permitting documents for your kit, we are here for you. Solar permit service add on is available at checkout.
Additional Safety Instructions; Perform all electrical installations in accordance with all applicable local electrical codes and the National Electrical Code (NEC), ANSI/NFPA 70. Be aware that only qualified personnel should install or replace Magnum inverter. Do not attempt to repair the Magnum inverter; it contains no user-serviceable parts. If it fails, please contact Magnum customer service to obtain an RMA (return merchandise authorization) number and start the replacement process. Tampering with or opening the inverter will void the warranty. Before installing or using the power center, please read all instructions and cautionary markings in the technical description and on the Magnum inverter system and the solar equipment.
This Magnum 4500W Off-Grid Kit is an affordable expandable do-it-yourself (DIY) high quality solution for your home or weekend cabin power requirements.