web solar
Store
Solar permit service is available to help you with the process of obtaining a building permit.
Only: Learn More
grid tied solar pv system that you can install yourself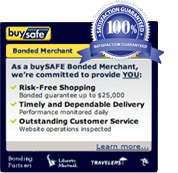 Grid-tie Expandable Solar Starter Kit
Now everyone can break free from the rising cost of energy. This quality cheap solar starter kit is expandable so you can add modules as your budget permits. 235 watt solar panels combined with the new Enphase M215 MicroInverter makes this a steal especially since they ship for FREE! The Enphase MicroInverter 235 watt grid tied home starter kit comes with 1 235 watt solar panel and one Enphase M214 MicroInverter Because each panel is paired with its own inverter, this solar kit is an expandable system. You can add a rack and monitor at checkout.
Only: Buy Now
3 Enphase Energy MicroInverter are at the heart of this expandable 3 solar panel 555 watt kit. MicroInverters are small individual DC to AC inverters that attach to each solar panel working independently from each other. This system can improve energy harvest in cases where shading may be a factor. Simplifying the design and installation, a MicroInverter system now makes do-it-yourself solar easier for the average home or business owner.
Only: Buy Now
1100 Watt 6 Panel Expandable Solar Kit
Using MicroInverters you can start with this 6 panel kit and expand as your budget allows. 6 185 watt solar panels and 6 Enphase M215 Micro inverters will provide you with expandable renewable solar energy system that will last a lifetime. These residential solar power generators come pre-wired ready to set up and power most small Because each panel is paired with their own inverter with a built-in MPPT charge controller, it is an expandable system. You can literally add one solar panel and one Enphase MicroInverter at a time.
Only: Buy Now
1880 Watt Expandable Grid-tied Home Solar Kit, includes 8 Sharp polycrystalline solar panels with 8 Enphase Micro inverters. These Sharp solar panels are made in America and sold at a never before heard of competitive price. Blue Pacific Solar 1880 watt home solar kit can product up to 282 kW of electricity per month based on 5 sun hours STC.
Only: Buy Now
10 - 235W panels and Enphase MicroInverters are at the heart of our 2350 watt home solar kit. MicroInverter are small individual DC to AC inverters that attach to each solar panel working independently from each other. This system can improve energy harvest in cases where shading may be a factor. Simplifying the design and installation, a MicroInverter system now makes do-it-yourself solar easier for the average home or business owner.
Only: Buy Now
Our 2820 watt, 2.8 kW SunPod ground mount solar is ideal for the do-it-yourself home or business owner looking to save money. With a factory built mounting system, our ground mount solar units are manufactured, pre-wired and pre-tested ready to power-up on delivery. Whether you are implementing ground mounted solar for residential or business installations, 2820 watt SunPods delivers a more cost-effective solar solution with faster installation times, minimal site preparation, and reduced labor requirements.
Only: Buy Now
Grid-tied pre-engineered packages make ordering the best solar kits simple. Blue Pacific Solar has taken a range of Grid-tied configurations and drilled it down to this simple 2940 watt solar kit that will produce up to 441 kWh of energy (STC). Professionally designed grid-tied systems that will reduce your electricity bill and give you a hedge against inflation.
Only: Buy Now
20 Enphase Energy MicroInverter and 20 solar panels. If your utility bills are approaching $350 per month, you may be able to pay for this system in less time than it takes to finance a car. From that point forward the money goes in your pocket! Simplifying the design and installation, a MicroInverter system now makes do-it-yourself solar easier for the average home or business owner.
Only: Buy Now
15 Kyocera solar panels with an option to add additional panels at checkout make ordering the best solar kits simple. Blue Pacific Solar has taken a variety of Grid-tied configurations and drilled it down to this simple 4700 watt solar kit that will produce up to 705 kWh of energy (STC) per month. Professionally designed grid-tied systems that will reduce your electricity bill and give you a hedge against inflation.
Only: Buy Now
10 kW, 44 235 Watt Panel Expandable Solar System Residential / Commercial
This is serious solar at a serious price! If you have a large home or commercial business this 10 kW solar kit with 44 235 watt solar panels and 44 Enphase MicroInverters are something you should be considering. In addition to this quality solar kit at a very affordable price, you can add an off-grid backup battery bank that will keep your computers working during power outages. Because each panel is paired with its own inverter, this solar kit is an expandable system. You can add solar racks and a monitor at checkout.
Only: Buy Now
Expandable solar kit using Enphase M215 MicroInverters. This 50 panel solar kit is one of the best deals on the market. Ships for FREE, your solar purchase will show up on 3 pallets. 50 Enphase MicroInverters and 50 235 watt solar panels both with 25 year factory guarantees. You have the option of buying the rack as well as adding additional solar panels. This kit can save you $30,0000 over the cost of hiring a professional solar installation company. You provide the muscle and save 50% and the rebates and tax incentives go into your pocket.
Only: Buy Now
2820 watt (2.8kW) off-grid AC bimodal solar systems is manufactured, pre-wired and pre-tested in the factory, ready to power-up on delivery to your site. A bimodal solar unit works in sync with the utility grid until the grid goes down. Once that happens the inverter on a bimodal system takes over and draws electricity off the batteries. When the batteries are full the solar panels are shut off automatically waiting for the solar equipment to signal when its time to wake up. The complete prepackaged solar, called "SunPods", are delivered by truck and lowered into place with minimal on-site construction required.
Only: Buy Now
grid tied solar pv system
affordable photovoltaic roof mount utility connected electricity
Grid tied home solar pv system will protect your family against rising utility rate increases. Homes and businesses have seen electricity rates spike over the last 8 years. Utility bills are a significant portion of your overhead and the increases are going to continue to rise affecting your life. Installing your own solar power can reduce or eliminate your exposure to rising electricity rates. The portion of your usage that is generated on site will no longer be subject to increases in electricity rates.
Grid Tied Solar PV System - Good Return on Investment (ROI)
Government incentives combined with recent decreases in solar equipment prices, make the investment in solar power a good financial decision for businesses and public agencies. An investment in solar power can generate quick payback as well as long-term savings.
Grid Tied Solar PV System - Long Term Reliability & Low Maintenance Costs
Photovoltaic cells were originally developed for use in space, where repair is extremely expensive, if not impossible. Solar still powers nearly every satellite circling the earth because it operates reliably for long periods of time with virtually no maintenance. Once installed, the solar power system requires little or no maintenance (especially if no batteries are used), and will provide electricity cleanly and quietly for 25 to 40 years. Our solar panels carry a 25-year manufacturer warranty on their production.
Grid Tied Solar PV System - Grid tie is a term typically referred to when a person or business that is connected to to the electrical grid wants to off set an electric bill with alternative energy. If you home or business has no electricity available this is considered off grid. If you have an electric bill and you want to get rid of it you are in the right place. Grid Tie Solar is the most or solar power grid tie is the most common form of grid tie systems we sell.
Grid Tied Solar PV System - A grid tie inverter is a device that takes DC electrical energy and converts it to AC or household current. The difference between a off grid inverter and a grid tie inverter is an off grid inverter converts stored energy from a solar battery bank and converts the stored electrical energy in to AC household current. A grid tie inverter on the other hand takes solar or wind energy as it is produced and stores it in an electrical grid. Think of the electrical grid as a 100% efficient battery that never needs replacing.
Grid Tie Solar PV System - There are few investments that offer the same returns as grid tie solar. Since 1972 the price of electricity has gone up and average of 6.7% and at the same time the value of the dollar has gone down an average of 3% combine these two factors and its easy to see why so many people are choosing grid tie solar as apposed to stocks, bonds or other risky investments. The price of grid tie solar is as low as it has ever been and incentives are extremely high. Take for example the federal government is now offering a 30% tax credit for people who install grid tie solar. Many states have financial incentives for grid tie solar as well. Purchasing and installing your own gird-tied solar pv system will be the smartest investment decision you will make this year.