web solar
Store
Solar permit service is available to help you with the process of obtaining a building permit.
Only: Learn More
Complete Systems Home, Cabin, RV, Remote Solar Packages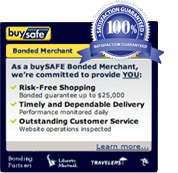 Our Commitment to excellence
The products you see here are not just manufactures sales pitches but seasoned systems designed by experienced solar people who have spent years field-testing equipment. You will find extremely useful advice on system design and installation, product usage, equipment and parts compatibility, maintenance, and lots more hands-on information.
Complete Solar Systems
Home Power Packages
By harnessing the power of the sun, wind or water, people all over America produce their own pollution-free reliable electricity. Technological advances, government assistance, the need for reliable power, and the growing urgency to reduce the use of fossil fuels make solar energy systems increasingly attractive to people around across the country. Solar technology makes it possible for home and business owners to have dependable power from the sun and wind. Increase efficiency has significantly reduced the price of solar panels and complete energy systems and their components. Solar systems with battery-based backup power can ensure reliable power even when the utility grid is down. The use of renewable sources such as wind, water and sun increases our energy self-sufficiency and fosters economic and national security. As more families, individuals and businesses generate their own renewable electricity we will reduce pollution, provide more electricity for all to use.